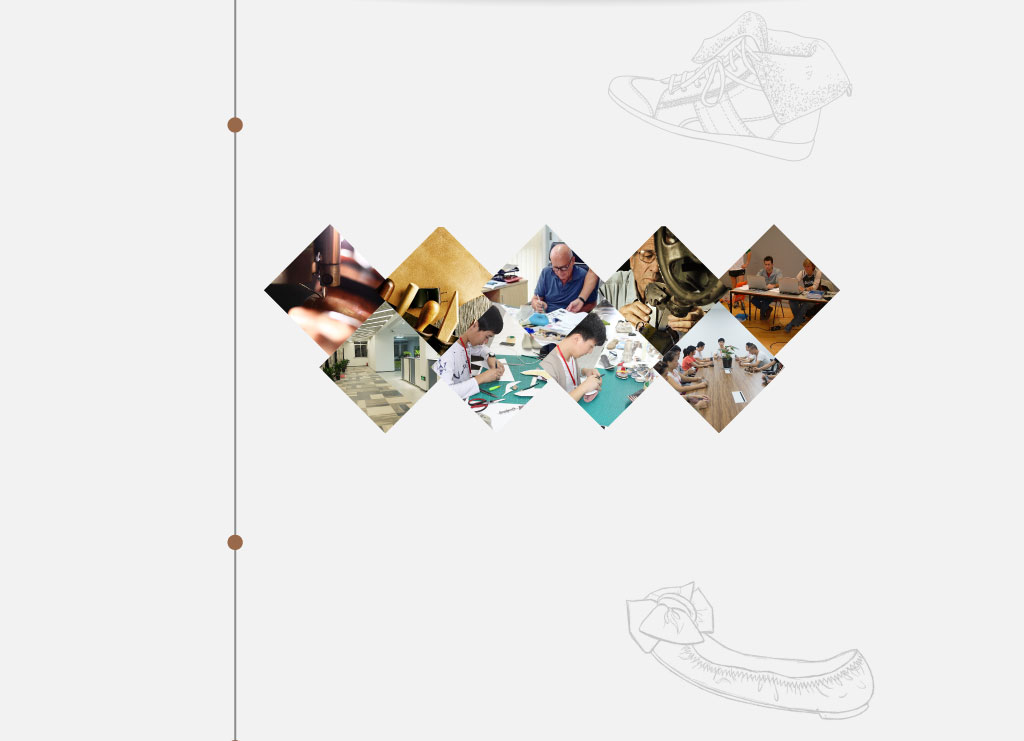 Professional Talents Of Design Department.

Now we have a group of professional designers which are professional involved the fields of last design,material application,mold development,process design,sample design,information technology and so on.
Global Vision Of Design Department.

International: Global Design Centers Established in Italy,Spain,Hangzhou&Wenzhou.
Domestic: We collaborate with China Leather and Footwear Industry Research Institute and developed a personalized customization system for shoe-making industry chain. Thus we fully realized the information digital design research and development system.