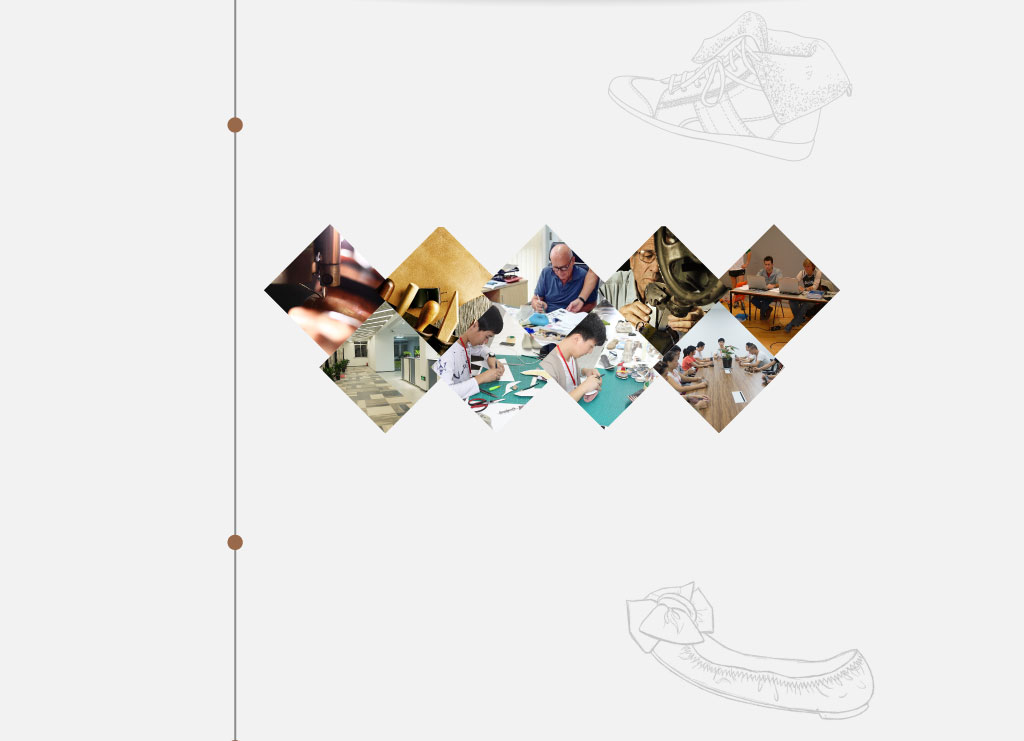 Professional Talents Of Design Department.

Now we have a group of professional designers which are professional involved the fields of last design,material application,mold development,process design,sample design,information technology and so on.
Forward Vision of Design Department

We collaborate with China Leather and Footwear Industry Research Institute and developed a personalized customization system for shoe-making industry chain. Thus we fully realized the information digital design research and development system.